PIIAC Education
Grow, Protect, Educate 
Helping You Find Success Through Education & Training
Pre-Licensing Courses
PIIAC has partnered with ExamFX to offer PIIAC members a discount on the ExamFX Video Study pre-licensing course.
Designations
A wide variety of courses are available to receive different designations.
Colorado Licensing & CE
Colorado has specific requirements for obtaining and maintaining your license.
Online Education
Internet-based training that can be completed anywhere. Scheduled and on-demand options.
Talent Development
Bringing new, diverse talent into the insurance industry
New Hire Training
Do you have a new hire? Bring online training to new hires in the insurance industry.
Scholarships
Education scholarships and scholarships to assist with attending Big "I" conferences.
What are the pre-licensing requirements?
The Colorado Division of Insurance requires 50 hours of study before sitting for the licensing exam. Sixteen hours are completed in the classroom and the other 34 hours are to be completed via self-study. Per the Department of Insurance (DOI), self-study hours are to be completed before attending the class.
How do I schedule my exam?
For additional information on the pre-licensing requirements and to schedule your exam, visit PearsonVue. Click on Create Account to schedule your exam.
For additional, detailed information about licensing requirements, how to schedule exams, etc. reference this CANDIDATE HANDBOOK. ​
How do I apply for a Colorado producers license?
To apply for a resident or non-resident Colorado producer license, visit Sircon.com. Click on Apply for a License and follow the prompts.
Need Continuing Education?
PIIAC offers a variety of continuing education options such as designation programs, on-demand webcasts, required CE courses and more.
How do I view my CE transcript?
To  view your continuing education (CE) transcript click HERE and click on "Look Up Education Courses/Credits."  Follow the prompts to enter in your personal information.
What is the Colorado law on CE requirements?
Colorado law requires all resident producers to complete twenty-four (24) hours of Colorado-approved continuing education courses every two (2) years and requires that six (6) of the twenty-four (24) credit hours be in Ethics (3) and Homeowner Continuing Education (3).  Eighteen (18) hours must be specific to lines held. Combined licenses should divide hours between Life & Health and Property & Casualty topics. 
Additional requirements include:
Claims made:

All resident producers in sale, consultation, or adjustment of claims-made policies are required to complete a one-time, two hour approved course. If a self-study course, then must be equivalent to two hours. If the provider of the course has requested approval prior to completion, the training can apply toward the 24-hour continuing education requirement.

Flood:

Colorado insurance producers licensed in property, casualty or personal lines of authority who sell federal flood insurance policies must comply with the minimum training requirements of section 207 of the flood insurance reform act of 2004 and basic flood education as outlined at 70 C.F.R. Sec. 52117, or such later requirements as are published by FEMA. The required one-time federal flood insurance training is minimum three-hour course.

Long-term Care: A producer may not sell, solicit or negotiate long-term care insurance unless the individual is licensed as an insurance producer for accident and health and completes a one-time training course and ongoing training every 24 months thereafter.  The one-time training shall be no less than 16 hours, 8 hours of which shall be specific to long-term care partnerships (must be in a classroom setting), and 8 hours of which shall consist of long-term care, generally (can be self study, internet based or classroom training). The ongoing training shall be no less than 5 hours in a classroom setting for each continuing education cycle.
Are there exceptions to the requirements?
There are two (2) exceptions to the CE requirement: 1) first-time licensees will have until their second continuation cycle to comply; and 2) producers holding a limited or restricted license (e.g. travel ticket, title, credit) are not required to complete CE as long as their license is in good standing with the Division.
Am I compliant as a non-resident of Colorado?
Colorado will consider non-residents in compliance with the CE requirement if they have satisfied the continuing education requirements of their home state.
Where can I find CE course providers?
A list of approved course providers can be found on the Sircon website.  Click on "Look Up Education Courses/Credits."
Education Programs & Courses
Pre-licensing
PIIAC offers property and casualty pre-licensing courses.
Talent Development
Build your knowledge and skills in the inusurance industry.
Designation Programs
A wide variety of courses are available to receive different designations.
Let's grow, protect and educate together!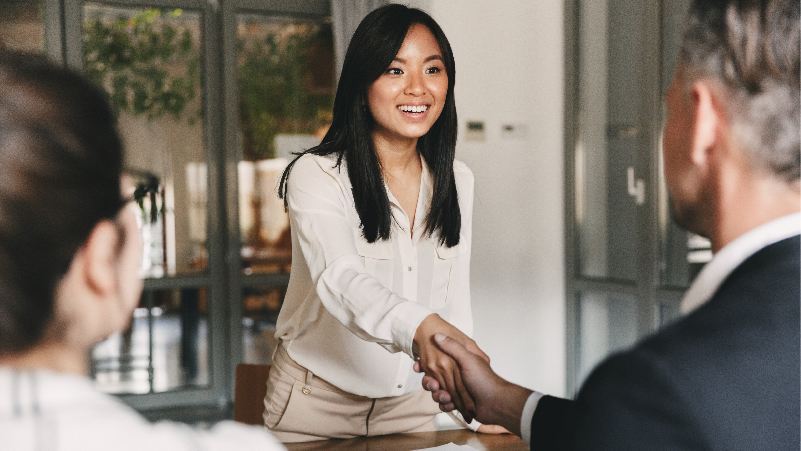 Big "I" Hires
Big "I" provides tools and insights to hire top talent. Access their tools to get the best talent for your agency.
Marketing Resources
Being a PIIAC member gives you access to a variety of marketing tools to help grow your agency.
Read Our Blog
Stay up to date on industry news, new courses, and all our latest articles.